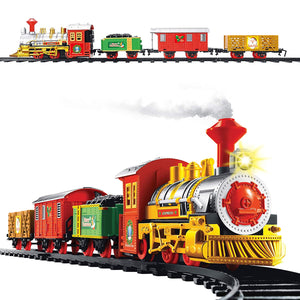 This fun Christmas train set is perfect for both children and big kids as well!
The train comes with 3 carriages as well as 10 pieces of track which go in an oval shape, making it perfect to go round the Christmas tree.
The train also plays realistic sounds as well as having a headlight on the front.
The track measures at 3.3m so make sure that there is enough space for train in your home!