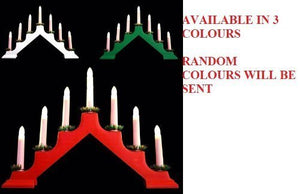 Approx Size: 41cm x 29cm x 5cm
Cable Length from transformer to the model: Approx. 1.5m
Indoor use only
Replaceable Bulbs : 34v/3w
Rated Voltage and Wattage: 240V AC 50Hz 21W

Are you into Crafts? Or perhaps getting ready for next Christmas?
Look no further, this is exactly what you need!