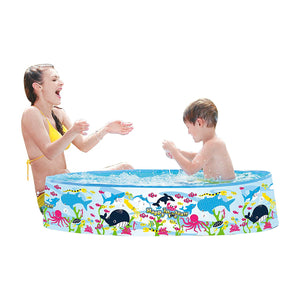 FUN AND QUIRKY - This 47" (120cm x 25cm) sea world design rigid paddling is ideal for when the sunshine finally begins to show and your little ones need to cool off.

IDEAL FOR - Perfect for Aged 2-6 years with a 226L capacity (75% filled) to cool off in the summer heat.

QUICK SETUP: No tools required for an easy and quick setup.

EASY STORAGE: Easily empty, fold, and store during colder months.