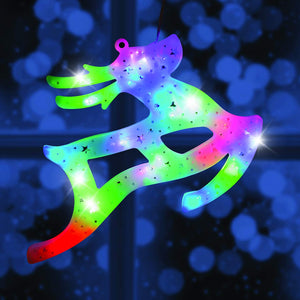 This festive window light in the design of a reindeer will be sure to add some fun to your home!
All you need to do is hang it up...we suggest in a window so everyone can see, but it can be wherever you like!
They are battery operated so you can place them wherever you like (as long as they are indoors!) as you don't need to be near a socket!
The set of lights will be loved by adults and children as they bring an aspect of fun to your home this year and many more to come!