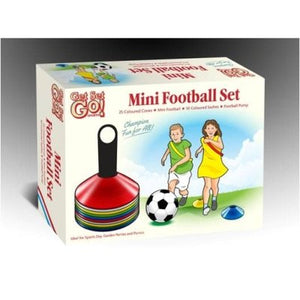 This fabulous mini football set will be fun for all this summer. Crafted from high quality materials, the set contains a 16 coloured cones, a mini football and a foot pump for fun outdoor play. It is ideal for a sports day, garden party and picnic days out in the sun!
Traditional Garden Play Set
High Quality Materials
Ideal for in the home use.
Contains all you need for outdoor play!