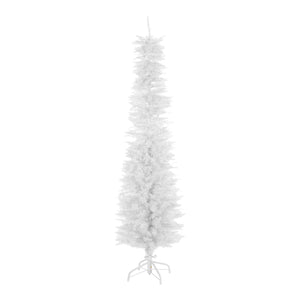 This gorgeous slim line tree would be perfect as the centre piece in your home for this year and many more to come!
The tree stands at 6ft tall and comes with a metal base which enables you to pop the tree up straight away and ensure that the tree is fully supported.
There are 560 tips on the tree overall which will ensure that you can fit lots and lots of decorations and lights on it.
As the tree is artificial it takes away the need to constantly sweep up dropped needles, without compromising on the look of the tree.