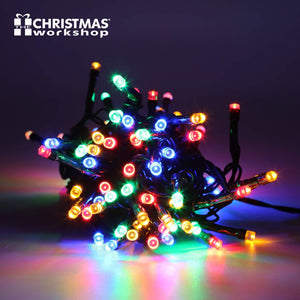 This amazing set of 100 multi-coloured string lights will be amazing as a Christmas decoration to brighten your home or to light up a wedding or party!
The lights reach a length of 6.9m with a 5m lead wire length to ensure you can transform any area of your home that you wish to.
The lights are suitable for either indoor or outdoor use, just make sure that the transformer pack is inside at all times!
Kids and adults alike will love these lights as they create a warm glow in your home.